Google Ads has lots of advantages and it is also very convenient to use. There are promotional codes that provide users with free credit to acquire on Google Ads. In other words, Google Adwords promo codes are basically pay-per-click money that charges around $50 to $100. With the help of these Adwords coupons, users grab new opportunities without spending too much money on that. In this article, we will discuss how to get and claim Google Adwords Promo Code (Coupon )in 5 steps.
Claim Google Ads Coupon Code in 5 Steps
Whenever you get your Free Google Ads promotion code, you will need to feel free to begin utilizing it. Regardless of where your promotion code is from or the sum that it's for, you will enter the code a similar way. 
Step 1: Eligibility Confirmation
First of all, in order to save your time, you have to confirm your eligibility for using the promo code of Adwords.
Enter a Valid Payment Method
Then the users must have already entered a valid payment before entering a promo code. For this you have to input your payment method, then under the account settings tab, you need to go to "Billing & Payments".You have to also check whether your billing is set to automatic or not.
Invoicing
Then you need to do double-check that your account's invoicing option is set to your preference. You can find the invoicing option under the account setting tab.
Step 2: Sign In to Your Google Ads Account
When you want to claim the promo code of Google Ads, then you need to log into the Google Ads account.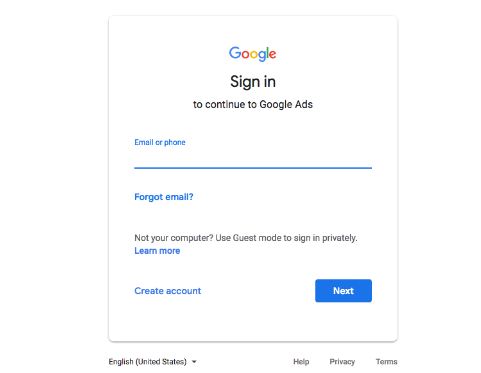 Step 3: Go to Billing & Payments
You will see the gear icon in the upper right-hand corner, there you need to select it "Get more done. Try the faster Google Ads." Find and click the wrench icon in the upper right-hand corner of the screen. A pop-up box will appear. Find the column farthest to the right titled Setup and click the first option labelled Billing & Payments.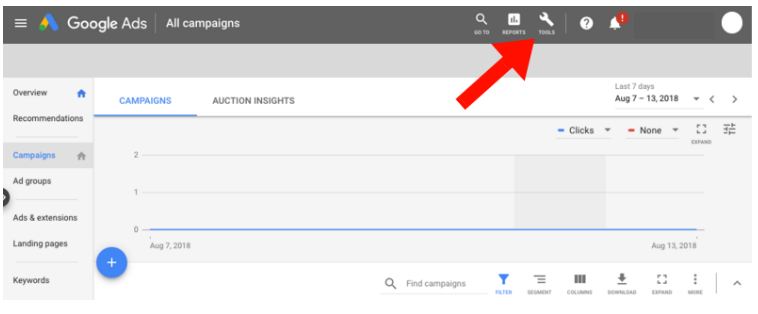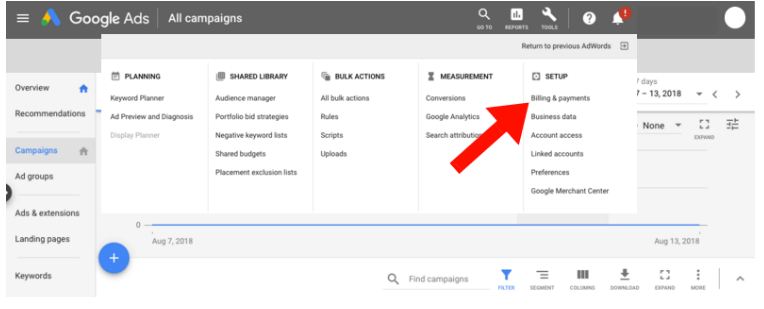 Step 4: Use the Option of Settings For Managing For Google Ads Promo Codes
On the left side of the screen, you will see the grey column, there you will see the option of settings. The following screen will appear.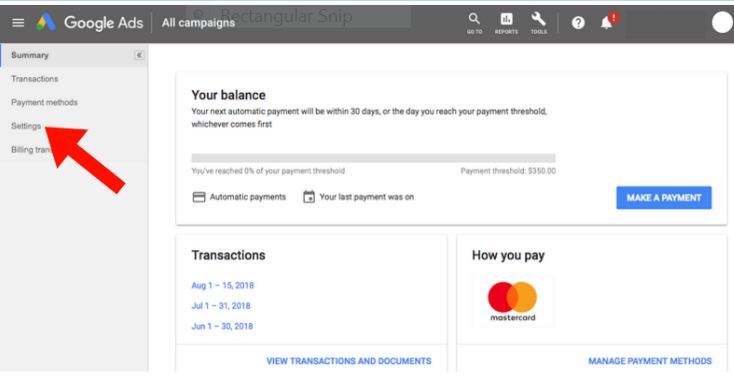 When you click on the settings page, you will see "Manage promotional codes" in blue text.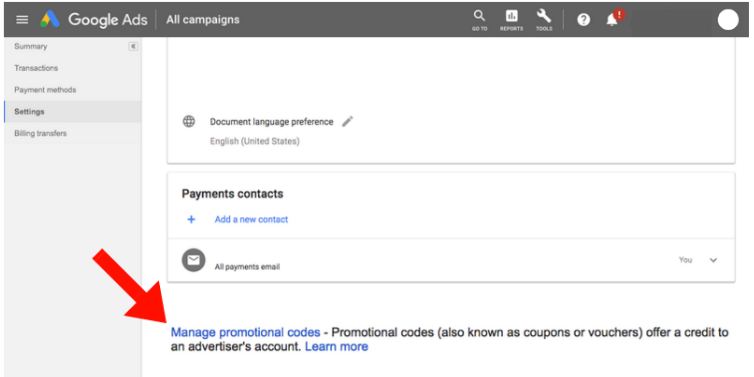 Step 5: Click on the + Promotional Code
When you click on the Manage Promotional Codes, the following page will open in front of you. There in the upper right-hand corner of the screen, you will see an option of a promotional code button. There you need to enter the code and click on the save option.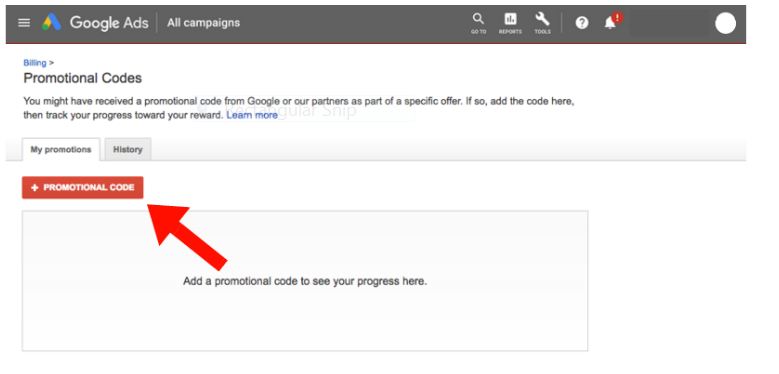 Note:- The terms and conditions may vary depending upon the coupon(promo) code. The standard terms and conditions for  Google's are to limit one promotional credit per customer, The promotional credit may expire in three months and also it is non-transferable. Moreover, the automatic billing option is needed to avail the credit.
Also Read:- How to Change Google Ads From Express to Regular Account?
Final Thoughts
Google provides free promo codes since it gives new clients a motivating force to attempt Google AdWords. It likewise shows Google's trust in the PPC publicizing model, and explicitly their trust in AdWords. Existing clients are given promotion codes to show the effect of an expanded advertisement spends better. In this article, we have discussed how to get and claim Google Ads promo codes. We hope that this article works for you. In case if you are facing any issue, need help or looking for a Google ads consultant then you can contact us.
Also Read:- How Much Google Ads cost $100 or $10,000?
---
Frequently Asked Questions
What is the Google Ads Promo Code?
The alphanumeric strings that e-commerce stores provide encourage more number of purchases on their website and are typically linked with the PPC Advertising strategy. 
How do I get a Google Adwords promo code?
First of all, move to your Google Ads account. Then you have to click on the Tools & Settings option, then move to the Billing Settings. Then you have to find the Promotional Codes page. Finally, you have to click Manage Promotional Codes. Then you can claim your voucher by entering your code.
Do Google ads work for small businesses?
Yes, these ads work well if you use these ads effectively. The main thing if you use Google Ads properly, then it can do wonders and even secure your good rankings in SERP as well.
Are Google ads worth the money?
Absolutely, It doesn't involve much investment and showcases your ads to millions of people. When you get genuine clicks from the visitors, in that case, Google Ads are worth your money.