If you are a beginner, then Google Adwords Express works effectively for you. It is the simple tool which assists in creating PPC ads.  When you are into advertising field, there are a lot of things that need to be considered.  In this article, we will discussed how to change Google Ads from Express to Regular Account.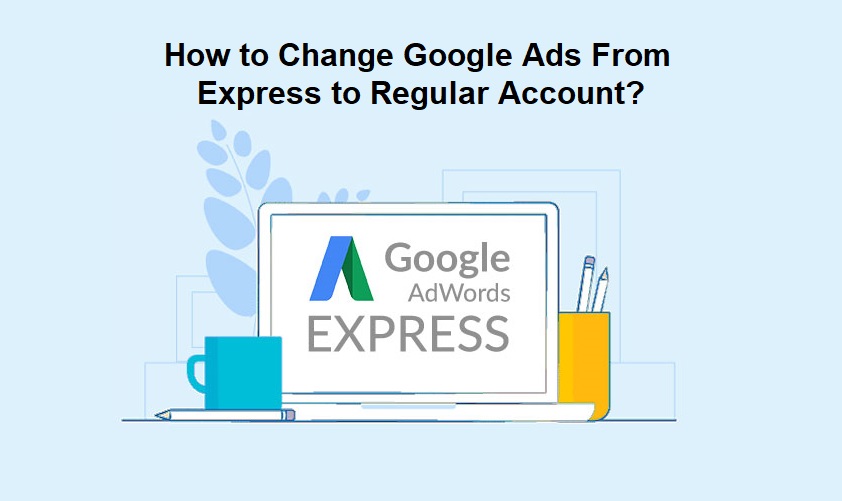 Should I Keep Express or Switch to Adwords?
Well, it all depends upon your business needs. The most important thing is to know the comfort level of your business. When you are new in the advertising field and don't want to spend too much on PPC, then the Adwords Express is the great option. You have to simply set the campaign, then other things will be taken care of by Google itself. While some businesses know PPC very well. In case if you know handling campaigns, targeting, keywords and are familiar with Google Ads, then you can use a Regular account as an Adwords Express account creates problems for you in that case.
Check out the use of Adwords Express and Regular Adwords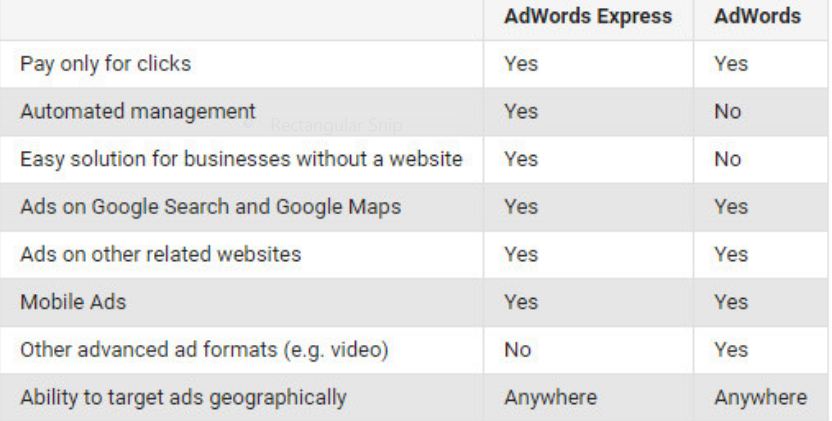 How to Switch from Adwords Express to Adwords?
Step 1 – Click on "Experienced with Adwords?"
First of all, when you log into your Adwords account, there you will see a screen that asks you for your advertising goals. Make sure that you don't have to choose a goal as when you choose your goal, then you have to launch the campaign for express. Then you have to click on the small link "Experienced with Adwords?" Now, you will move to another page. There you can set a complete AdWords campaign.
Also Read:- How To Contact Google Ads Support Team (6 working method)?
Step 2 – Creation of  an Account Without a Campaign
Now you have to skip creating a campaign option and then click on "Create an Account without a campaign".
Step 3 – Add Relevant Account Information
You have to be very careful while adding your relevant information. Make sure you have the proper data regarding billing country, time zone, and currency for your account. When you update these things then you have to click on "Submit".
Step 4 – Explore Your Account
In this step, you have to "explore your account" to know more details.
Which is better? Adwords vs AdWords Express
If you are in a small business, then Adwords Express works well. Do you know when you deploy Adwords Express, then you usually don't need to choose the keywords for your campaigns? Google chooses keywords for you. In order to improve the campaigns, you can do adjustments of bids. But when you use Adwords Express, you can control or adjust the bidding. Well, in case if your business has broad terms then you can use Adwords Express. 
---
Final Thoughts
Hoping to carry possibilities to your site or your business' front with the help of Adwords?  Regardless of whether you've never composed a PPC advertisement or you're an old genius, we can help deal with your promotions, creating Google Ads.  Although there is a similarity between both the Adwords, somewhere Adwords Express lacks some features. If you are new to advertising, then you can go with Adwords Express but in order to get advanced features, the regular account is better. In this article, we have discussed how to switch from Adwords Express to Regular Account.   In case if you are facing any issue, need help or looking for a Google ads consultant then you can contact us.
Also Read:- Top 8 Benefits of Advertising Online With Google Ads?