When you are investing in Google Ads, you may wonder how much you will have to spend on Google Ads? How much does Google Ads cost? Every new marketer or even old is also concerned about the Google Ads. Here Google Ads involves a strategy, if you are conversant to Google Ads, then you can think upon it. The cost of Google Ads involves a lot of factors. One good thing about PPC is you can take care of your pocket. Here you can directly monitor how much you have to spent. Cost is not a big issue in Google Ads. It is highly flexible. This article is all about How much Google Ads cost?
Decide What Your Google Ads Budget Be?
Well, Google Ads gives you that much of freedom in which you can opt what your budget be. Here you can decide the amount that you are going to invest in Google Ads.When you think of Google Ads, you can think in a similar way as you think of any other budget. Also you can invest in Google Ads on the per campaign basis.
Daily Budgets
Campaigns of Google Ads has its own tabs of settings. Here you can monitor various parameters. These campaigns have their specific budget. In Google Ads, you can execute several campaigns simultaneously. But you can assign priority to the campaigns and are allowed to decide how much you are going to spend on each campaign.
For Example: You have two kinds of Businesses, business A and business B. Here Business A is about Digital Courses and Business B is about web designing services. Here you can decide which business demands more budget. What you can do is? You can plan a monthly budget for Google Ads(PPC Campaign), then you have to compute how much daily budget is needed for both the campaign and decide your cost based on priority.
Average CPC In Google Ads
Talking about Average CPC for search Ads  for all businesses in the United States is around $1-$2.  Display networks are a bit cheaper than Search Network, it is under $1.
Additional Cost Factors In Google Ads
Despite the Ads Budget, there are other things associated with cost factors. It all depends upon the type of your business and current business situation. Like small businesses have to opt the different agencies for handling their PPC work. Here minimum personal investment is needed, you need not to bother much about Google Ads. This is done by the Agency itself.
Cost of Google Ads For Every Business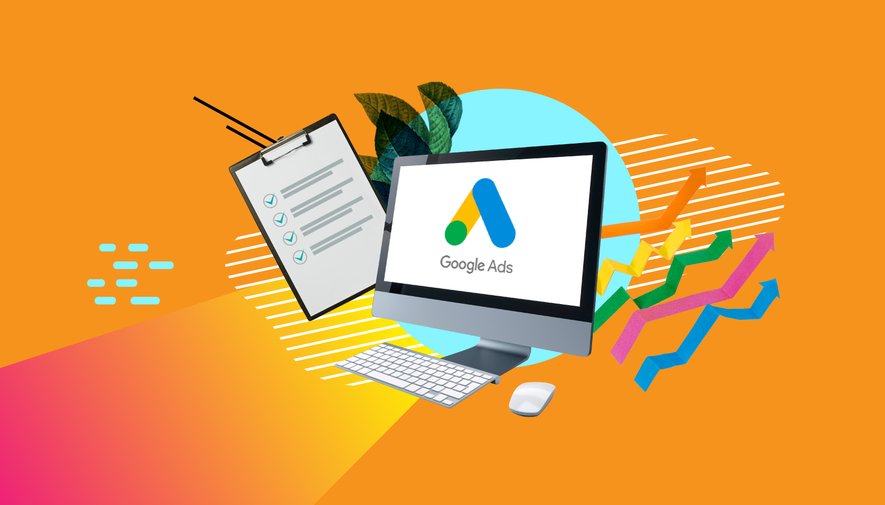 Advertising cost in Google Ads is not only dependent on one factor, there are a lot of factors that can affect the Google Ads cost. Competitors goods, services and other things need to be taken care of.
| | | |
| --- | --- | --- |
| Area/Industry | Cost of Search Ads (avg ) | Cost of Display Ads (avg) |
| Advocacy | $1.43 | $0.62 |
| Education | $2.40 | $0.47 |
| B2B | $3.33 | $0.79 |
| Consumer Services | $6.40 | $0.81 |
| Employment Services | $2.04 | $0.78 |
| Ecommerce | $1.16 | $0.45 |
| Finance and Insurance | $3.44 | $0.86 |
| Travel and Hospitality | $1.53 | $0.44 |
| Health and Medical | $2.62 | $0.63 |
| Home Goods | $2.94 | $0.60 |
| Technology | $3.80 | $0.51 |
| Industrial Services | $2.56 | $0.54 |
| Legal | $6.75 | $0.72 |
| Real Estate | $2.37 | $0.75 |
Note:- These are average costs, it can vary according to industry standards.
How Quality Score Impacts Prices?
There are a lot of factors that affect the cost. The other important factors is your quality score. This quality score metric is given to every advertiser. If a quality score is good, that means you can save money. Also you have to pay less in comparison with your competitors. On the other hand, if there is a bad quality score, then you have to pay more for competing with your competitors.
Some Costing Tips for Google Ads
First of all, you can begin  by research how much your keywords are going to cost? Here you will get a rough idea about how much Google Ads cost?

Then you have to do auditing of your present budget.

After that you have to analyse the various platforms.

You can start small, and be sure you're checking out your campaigns and then doubling down if they work for you.
---
Final Thoughts
With the assistance of PPC, you can boost website traffic, increase sales and boost the brand awareness among different people. Granted, it will take some time to learn how to advertise through Google Ads, an effective campaign can make a huge difference for your business. However, the key here is to have an effective and optimized PPC campaign. 
If you are feeling that PPC campaigns can help you succeed in the digital market, then you are just a few steps away from your goal. Just go for it. It can help to get much benefit.
Many businessmen believe that in the beginning, they are unable to proceed with the Google Ads Campaign. Then in that case, you can opt any experienced PPC agency. For choosing a relevant PPC management company, first you need to do research properly. You know what, the good team can assist you a lot in optimizing a PPC campaign with best practices.
The Good thing is Google Ads is the best channel to promote your Goods and Services. Although, you need to spend some amount but yet you can grab a lot of benefits from Google Ads. This article is all about Google Ads costs. We hope that this article works for you. In case if you are facing any issue, need help or looking for a Google ads consultant then you can contact us.