Google Ads provides immense benefits to digital marketers these days.  It gives the feature of Search ads and Display ads. But often marketers get confused which ad to be used for their online search campaigns. Both Search and Display ads have their own benefits. So what is the difference? Which one is better?  In this article, I will discuss search ads vs display ads so that you will get more clarity which one is to choose for your business?
One thing about display ads and search ads are common that both of them give great results for your business. Do you know? The average CPC in Google Ads is $2.69 on the search network and $0.63 on the display network. There are several questions that run in the mind of marketers while thinking about which one they will going to use for achieving great results.
Can I use both Search ads and Display ads?
Which will yield more ROI?
Which is better for business growth?
What should be my investment in Google Ads?
What is the meaning of the Search and Display Ads?
Search Ads 
Paid search advertising is one of the most popular forms of PPC advertising in which brands pay using an auction-based model to have their ads displayed above and below organic search engine results when users search certain keywords. For example, a search for "Website designs" showed this text ad above the organic results on Google's SERP.

There are three components of Search ads- a headline, display URL and description text. There can also be Ad Extensions added over there. Quality score matters a lot for search ads appearance, CPC and rankings.
Display Ads
The way of attracting an audience of a website, various social media platforms and other digital mediums for carrying out some specific actions are called display ads or display advertising. The components of the display advertisement are:-
Text-Based Content

Image Content

Video Advertisements
These encourage people to click through to a landing page and make a purchase. Most of the display and online ads campaigns are paid on a CPC basis. In this retargeting campaigns are also involved. Mainly these ads are shown to those users who already go through your website.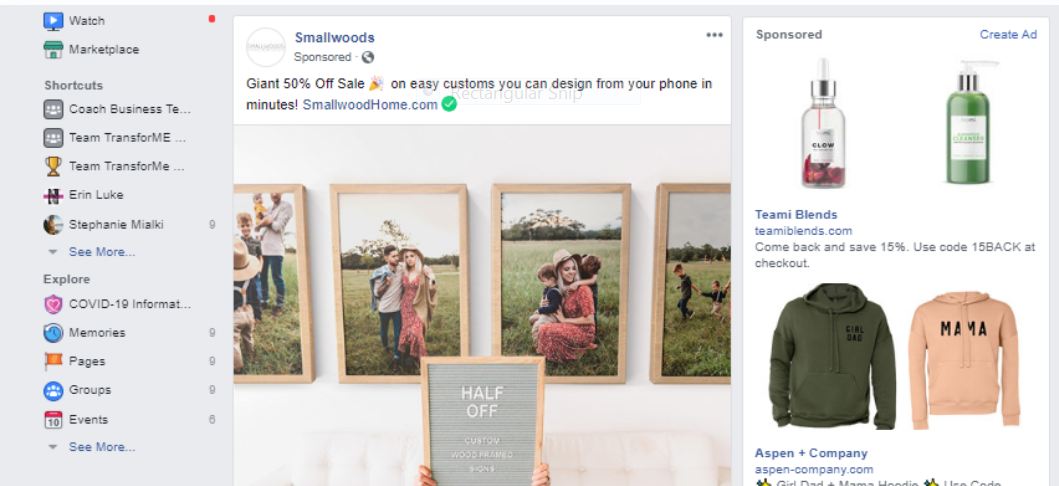 In-display ads, let's suppose there's one user who is researching for some best digital marketing courses online, and your ad appears on the page.
Note:- It isn't mandatory that whatever the content user is consuming matches with your business to display your ad.
Search vs Display Ads – Main Differences?
Search ads come under "pull" advertising while display ads are "push" advertising.  When people search for those specific products which you are selling comes under search ads, on the other hand, display ads are those placements which are paid, it gets displayed depending upon the targeting parameters.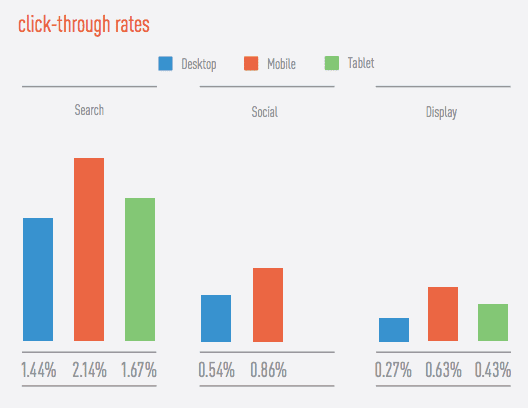 Why Use Search Ads?
1. Search Ads Bring High-Quality Leads
Different keyword match types can be used for triggering your ad. When you use search ad campaigns you can target even high quality leads just adding negative keywords also. When you do so, you can match with customer intent.
2. Search Ads Brings Organic Traffic
SEO only can not bring great results, if you want to get organic traffic for your business, then you have to put emphasis on comparative content. You know what? Search ads bring fast solutions. Although, this is a short term tactic yet can yield organic traffic and build your online reputation.
3. Helpful To Target Local Audience
While using search ads, you can target local Audience. Here you can define a limited audience to whom you can showcase your ads.
4. Use Search Ads for smaller budget
It works when you don't want to spend more on ads. When you have a small budget. In this, you can manage to whom you need to manage.
5. Search Ads for short sales cycle
Some products are used season-wise like special Diwali sales, so if you want to target people for buying Diwali Accessories like special festive sweets, crackers etc. It comes under a short sales cycle). So In this case, you don't need to advertise continuously. Here search ads work effectively.
6. Search Ads for  promoting emergency products
When your motive is to provide emergency service, you can start with search ads. This effectively works when in an emergency situation, someone needs you and makes a  click on your ad to grab that service. These kinds of emergency ads work well on mobile devices. You can use call extensions to make it easy for the searcher.
Why use display ads?
1. Display Ads For Visual Service
Yes, display ads are good for adding visual impacts, you can add images and videos over there. People get influenced by visual content easily like home decor, vacation package etc. Also, you can go for display ads if you want to promote your ebooks, video, infographics, etc. Also, display ads generally have less CPC.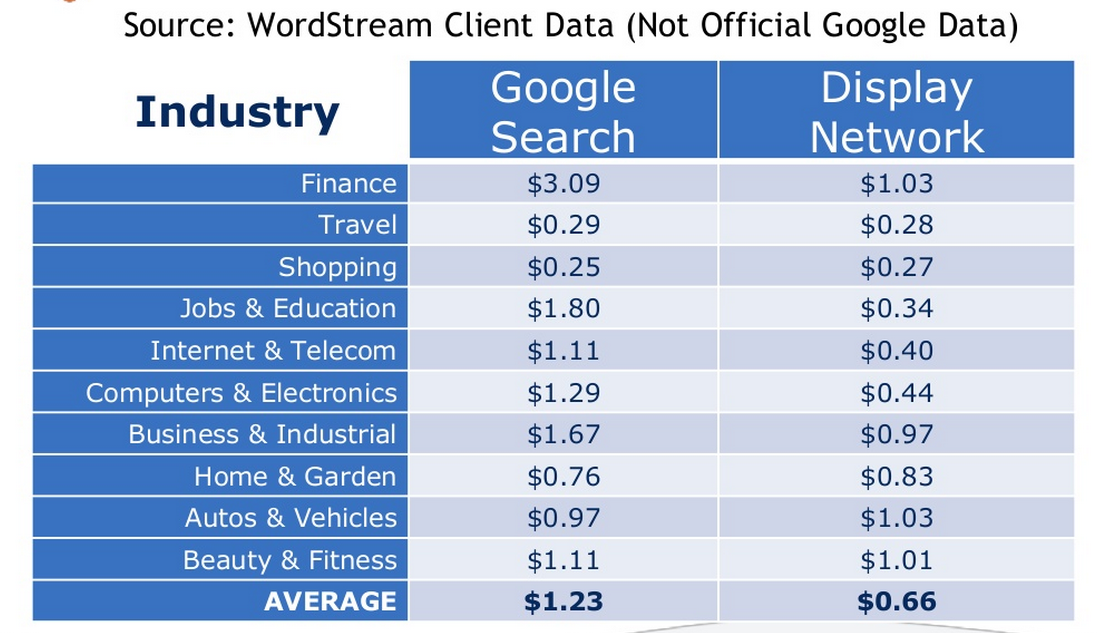 2. If you have a longer sales cycle
Search ads work pretty well if you don't want to focus on retargeting. Display Ads are fruitful if you want your goods and services not purchased immediately. Usually, for higher education and automobiles sales, display ads are good to go. Here in-display ads, you have to follow some strategies like:-
Retargeting:-

In retargeting, your ads will be shown to those who have already interacted with your services in the past.

Omni Channel Marketing:-

In omnichannel marketing, customer get assured irrespective of what so channel he/she opt,  the message will be seamless and consistent with what they have seen elsewhere

Cross Channel Marketing:

Showcasing the paid messages to prospects on a variety of digital marketing channels, to insist customer toward purchasing a product or service.
3. Display Ads To Reach Towards Niche Markets
You know what? Display Ads can grab much more brand awareness as you will find display ads on those sites in which people are already devoting their time. For Example, A computer science student spends much more time on GeeksForGeeks website for learning computer concepts, so your ads will be showing on these kinds of websites. So this way, you can easily target a niche audience along with the interest-based targeted ads.
---
Final Takeaway:- Search Ads vs Display Ads: Which Ad is Better?
Well, it all depends upon your PPC goals. But the good thing is you can execute both the ads for your business success. When you are a beginner, then it should be tough for you to identify the campaign. There are so many things that must be noted like budget, search volume and goal of your campaign. If you use both of the campaigns, you can reach different customers. I hope this article has cleared your doubts regarding search ads vs display ads. In case if you are facing any issue, need help or looking for Google ads consultant then you can contact us.
Also, Read- Create Google Ads Search Campaign (In Just 10 Steps)