Google Ads starts displays when anyone searches for that term on the internet. It is the pay-per click online promotion platform that assist the advertisers for displaying the ads on Google SERP. Do you know  an average revenue of $2 is earned after every $1 spent on Google Adwords. In order to get the ads ranking on the top, businessmen target suitable keywords. In Google Ads, the higher Bid wins. This article is all about how Google Ads works. 
How Keywords Helps To Establish Links With The Customers?
Keywords are very crucial in Google Ads. These are basically those words as well as phrases that you opt when you set up the campaign of Google Ads.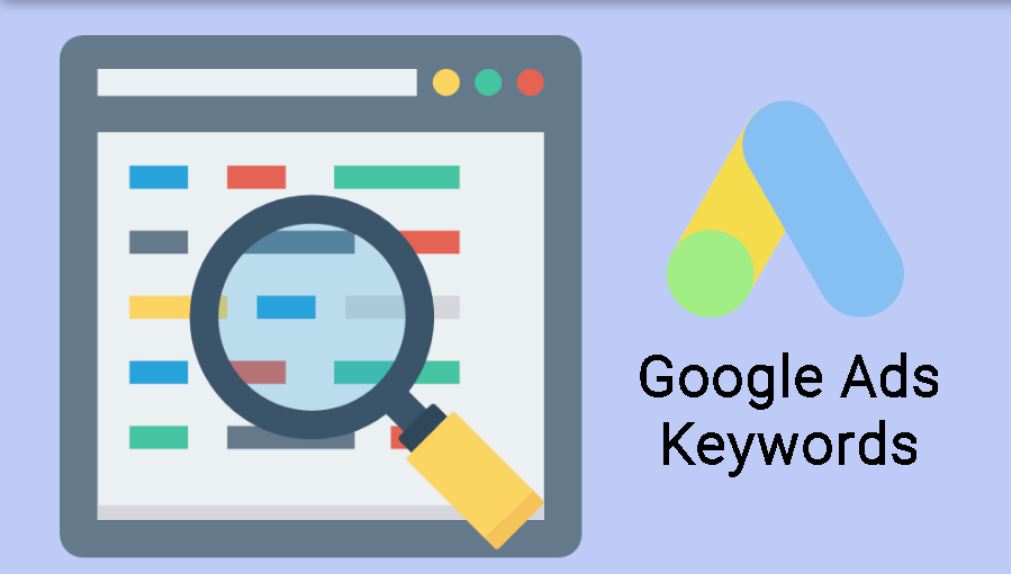 Lets us take an example: If you deliver Digital marketing services, you could deploy similar keywords that best matches the search intent of the people. When any user searches for digital marketing, your ads will show there. 
Do Google Ads Really Work?
It doesn't really matters whether a business is small or big, Google Ads can work for all types of businesses. Every businessmen can try it once for getting qualified leads.  It's considered as the reasonable form of advertising that can target qualified, in-market prospects. Make sure you must know every minute details and tactics to manage it accurately.
For this Every marketer must be conversant with what is going in the market. This is the key to making Google Ads work for you is to know what are the pros and cons of varied bidding strategies, keyword research, account structure etc.
How Google Ads work?

The operation of Google Ads entirely depends upon the model of PPC. In PPC, the advertisers focuses on targeting the particular keyowrd on Google. Also, the bids they make depends on the keywords. This keyword should compete with others advertisers's keyword.
It all depends how much you are going to pay for an ad. Let us take san example, if the value of maximum bid is $10 and Google recognizes the CPC  is $5, then you will achieve the placement of Ads. On the other hand, if it value exceeds than $10, then in that case, you will not get the placement of ads. Also, you can set a maximum budget on daily basis for Google Ads and it allows you to never out of budget. 
Every marketer is provided with three options of their bids
Cost-per-click (CPC)-  What amount you pay when your ad is clicked by user?
Cost-per-mille (CPM)-How much you will get pay per 1000 ad impressions?
Cost-per-engagement (CPE)-The amount of money you will get when a user performs a specific action on your ad (signs up for a list, watch a video, etc).
Step By Step: How Google Ads Works?
Firstly an advertiser creates an Ad campaign, Ad Group and Individual Ads.

Then after creating Ads, the targeting options are set like Keywords, location and more.

Then the bidding process starts, here advertiser places his bid. Here he/she decides the amount to pay when someone click their ads.

Now, the grading is given to the Ads of Advertisers by Google Ads. Here Quality score is assigned.

Google makes the use of bids and quality of various ads and select a winner out of them, if your ad is selected, then it will shown at the top of the SERP.
How does the Google AdWords auction work?
Three things that must need to be take care of:
Bidding Amount: What you bid is really matters,on the basis of bid, your company can either win or lose.
Quality score :Do you know? A high Quality Score is responsible for lower ad costs, as well as better positions across ad networks. The estimation of the quality of the Ads, Keywords and landing pages is considered as the quality score. Quality Score should be high, the range of quality score should be anywhere between 1 and 10. If your quality score is high then you can rank high and then you don't have to spent some much time on conversions. The Advertiser pays a small fee for clicks done by the user. When the number of clicks become high then advertiser can easily accomplish the business goals example lead and make a purchase.
Ad extensions:  Ad extensions can assist in enhancing the performance of Ads. It can provides the additional pieces that elaborate clearly what your ad is all about like you can add your phone number, additional product reviews and links of your website in Ads extensions.
Also Read- Reasons Of Low Quality Ad Score In Google Ads  How To Fix !!
Some Necessary Tips to follow while using Google Ads 
First of all, prioritize your budget. You must know what you are going to spent on the Google Ads. For this, you have to set your daily budget accordingly and keep full fledged track of the spending amount.

Conducting a proper keyword research actually helps. So you have to do your keyword research and bid on the phrase. So that you will grab relevant keywords at higher bids to get more relevant clicks

Your Ads Should be creative and Eye-catching. It should have the tendency to attract users.

Always include A/B Testing and optimize your landing pages by executing A/B tests for examining varied variations of the page.

Deploy Remarketing in your Google Ads.
---
Final Thoughts
With the passing time, people are learning that digital marketing has provided great advantage to the businesses. Advertising on Google has brought a lot many opportunities these days. Moreover Google Ads are pocket friendly. These are the efficient way of getting good leads that convert easily. Here in this article, we have discussed How Google Ads works?. We hope this works for you. In case if you are facing any issue, need help or looking for Google ads consultant then you can contact us.
Also Read- How To Contact Google Ads Support Team?